Disclaimer alert: We're only talking about the section we know best and that's Adult Chat!
Remember the days where chat rooms used to be a thing? Even the millennials can relate to its tail end.
It's easy to get lost in time especially when you're chatting with girls. It feels so magical spending hours chatting with people you randomly met in a chat room.
90s teenagers went crazy over AOL and Yahoo messenger back when catfishes weren't all over the internet yet. That does not mean though that I wasn't faked on multiple times.
The glory days of online chat rooms
There were the random chat rooms on the internet where you can meet random strangers without anything attached to them but unique user handles such as "imyourprinces_09" or "ladiesman007."
Those were the days when parents would worry sick to their stomach about the people that their sons and daughters are talking to online. Some video chats even found its way to internet fame back when being viral wasn't a thing yet.
That means you made something legendary if you find the link of your performances in popular forums. It's also probably why XXX cam sites came to be.
Enough of the throwback experiences here. Let's talk about a certain website keeping such a classic platform alive, Chat Avenue.
Chat Avenue is an existing throwback
Chat Avenue is keeping the culture of these chat room sites alive. It's good that the younger ones would rather use chat apps or social media because here's an unexplored gem for the real adults!
The Adult Chat room gets really crazy with horny guys and girls blowing up the public rooms. Though there's still the element of mystery when it comes to the actual genders and ages, those who share their webcam can be really crazy!
Just like this guy who decided it was cool to post a picture of his schlong on top of the bathroom counter.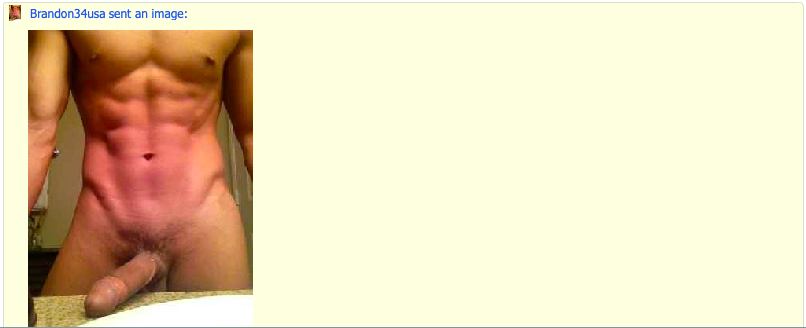 So going back to my point, this adult chat room site is not only free of charge, but it's also free of any restrictions.
Cam sites would cost you for the good stuff but if you want something that probably won't cost a dime, then try fishing on Chat Avenue adult chats.
You'll certainly come across a pervert or a nymphomaniac chick trying to hit on you. It's definitely something you're asking for though if you post pictures as Brandon34usa did over there.
With dating platforms such as Tinder and Bumble masking the actual intent, chat-avenue obviously isn't
Never mind the shitty 1990s-ish design
Chat Avenue maintains the old school feel of online chatting sites. A poorly designed webpage that was already an accomplishment if you could do it in 1999.
It's kind of surprising how it can maintain itself despite not having any ads. Whoever is responsible for this site probably owns a multi-million dollar website and has given this site for free as a "thank you" for allowing him to get the opportunities he got.
It serves more as a nostalgia for the bored adult busy with whatever has made them more productive but I won't be surprised if they go back for fun every now and then.
The adult chat room has hidden gems!
With all the 20 rooms on the homepage, you'll find what you're looking for in the "Adult Chat" section.
Going inside the Adults Only chatroom, you'll first see a link to My Free Cams. Don't mind that if you're just looking for dirty and horny conversations so scroll down to the chatroom instead.
Want to know how old school this chat site is? The chatroom feature is still powered by Adobe Flash!
Just activate or install your flash player if necessary so you can type in a cheesy throwback username and start chatting!
The chatroom is chaos with people posting sexual solicitations in different font sizes and colors. You'll see a list of users on the left part of the chatroom. There, you can send a private message to a solicitor that you fancy in the room.
Useful tip: mute your audio if you aren't a fan of the iPhone swoosh sound that keeps on beeping every split second when one sends a message.
Be careful my friend…
Sure several ladies want to talk. There's a fair distribution of genders in there.
Aside from the huge possibility of being catfished by an identity thief, some chat room users could be chatbots.
I tried to experiment by making a move on a girl that private messaged me with "let's get horny tonight" with a webcam link which looks questionable so I chose to take the safe route.
You'll probably ask if this site is a good source to watch a good webcam show for free or maybe cybersex? YES and NO!
This isn't the 90s anymore where we didn't have much social entertainment online and had to make do with mysterious online chats. The old-fashioned chat room lurker will enjoy such though so it's a YES for them.
We're not downplaying Chat-Avenue here
Don't get me wrong. I enjoyed using Chat Avenue. It might actually be an untapped territory. You just have to be smart about using it.
The chat rooms are very active and there is a chance you can create a virtual connection that can lead to sex. So are online dating sites right?
Sure the design can use a more modernized update but as I said, the owner probably is keeping this site as a charity to us horny people. With no ads and the cost of maintaining even a simple dormant website, why do you think it's still up and running?
In fairness to the site, it managed to make everything still work well despite the more advanced web requirements. Maybe one day it can move out of using Adobe Flash to power the chart room.
Chat Avenue has already established how basic it is upon landing on the homepage. So here's my verdict…
It exceeds expectations!